IT Jobs in Bahrain
'Computer, Networking & IT Jobs in Bahrain' are available in plenty, and, if you are serious about a Middle East Job, then "THIS" is the page to find them.

Bahrain Information Technology Jobs include:
Cisco Certified Engineers, Microsoft Certified Engineers;
Network Engineer, Telecom Engineer, Hardware Engineer;
IT Infrastructure Manager, IT/ System Administrator;
Solutions Architect, Delivery Lead, Cloud Engineer;


Artificial Intelligence Specialist, Robotics Engineer (Software);
Cybersecurity Specialist, Python Developer, Digital Marketing Specialist;
Front-End Engineer, Back-End Developer, Growth Manager;
QA Tester, Software Engineer, Java Engineer;


Full Stack Engineer, Site Reliability Engineer, Javascript Developer;
Data Engineer, Data Scientist, Data Protection Officer;
Lead Generation Specialist, DevOps Engineer, Experience Designer;
Project Manager, Graphic Designer, Solutions Delivery Manager;


Technical Consultant, Developer, Programmer, Quality Analyst;
Blockchain Developer, Machine Learning Engineers, Computer Vision Engineers;
Tableau/ Power BI Developers, Data Analysts, etc.
Bahrain Jobs in IT are available in all the cities viz. Manama, Sitrah, Juffair, Riffa, A'ali, Budaiya, Isa Town, Muharraq, Hamad town, Jidd Hafs, Al-Malikiyah and Adliya, etc.

Some important steps are given below to make it easier for you. Follow these. But Most Important "DO" each step. Taking ACTION now, will give you results.


IT Jobs in Bahrain
Search, Apply to suitable vacancies from the websites of the Information Technology companies listed below:

# 1 recommended organization for 'jobs for computer engineers in Bahrain' is: Microcenter

www.microcentergulf.com/careers.html


# 2 best firm for 'computer teacher jobs Bahrain" is: Almoayed Group

www.almoayedgroup.com/index.php?option=com_content&view=article&id=141&Itemid=145


# 3 leading Bahraini Information Technology company for 'computer hardware jobs in Bahrain' is: Spectra Information Technology

www.spectrabh.com/careers.dhtml


# 4 best computer IT firm for 'it software, hardware and networking jobs in Bahrain' is: ICOL Global Holding

www.icol.com/Careers.aspx?PageID=Careers


# 5 leading Bahraini IT company for 'it hardware jobs in Bahrain' is: Khalid Al Moayed and Sons

www.almoayed.com/careers.htm
Recruiting Agencies - IT jobs Bahrain

The recruitment agencies that appear below are amongst the better ones in Bahrain. They have exclusive jobs, & it makes sense to get registered with them.

# 1 recommended recruitment agency for 'it jobs in Bahrain for freshers' is: Pulse

www.pulsejobs.com/candidates/register.aspx


# 2 best Bahraini staffing companies for 'it jobs in Bahrain for Indian and other expatriates' is: Expat Careers International

www.expat-careers-international.com/shop.html


# 3 leading employment company for 'it support jobs Bahrain' is: Select Human Resources

www.selecthr.ae/en/vacancies


# 4 best manpower company for 'it technician jobs Bahrain' is: Nadia Gulf

www.nadiagulf.com/view/createjobseekerprofile.cfm


# 5 leading recruiting agency for 'computer operator jobs in Bahrain' is: NSR Associates

www.nsrassociates.com/job-registration.php


Time is Precious. Utilize it with care. Apply to the TOP Recruiting Agencies in Bahrain. They account for maximum placements here, anyway.
RESUME & COVERING LETTER - Information Technology Vacancies in Bahrain Manama:
The Bahrain Jobs Market is very competitive as it is among the BIG 6 Gulf nations that is growing very fast. Stable, Zero Income Tax and a quality of life comparable to the developed nations, are a few points of attraction. Bahrain also boasts of a vibrant startup culture. If you want to be called for some Interviews for Lucrative IT, Software, Hardware and Networking jobs, you have to have a professionally written Resume (CV) & Cover Letter.

Important Curriculum Vitae Tip:

Accomplishments: Many candidates I come across, list down over 20 to 30 responsibilities as their work experience. However, they miss out big time on listing accomplishments / achievements of performing those duties.
That shows the reader of your CV upfront that you are an achiever, a leader and not just a mindless follower. Wherever possible, give figures, amounts, percentages, numbers that gives weight to your achievements.

As the Middle East's Number ONE CV Writers (since 15 years), we write a Resume for you that makes a STRONG impact. A professional CV in Bahrain that opens doors to Lucrative Opportunities.

WORKCIRCLE - it Bahrain job vacancies:
I strongly recommend you search for exclusive Gulf IT Jobs at WorkCircle. Click on the banner below to begin...


BAYT - computer operator jobs in Bahrain airport:
Some IT Jobs in Bahrain are listed EXCLUSIVELY on Bayt. Register with Bayt, immediately to get access to this information. Ensure to COMPLETE your Registration, else, you won't receive this info.
Free CV Distribution - computer jobs in Bahrain Manama:
Send us your Curriculum Vitae / Resume & we'll forward it to some of our known contacts in the Recruiting Sector, in IT Firms & agencies, across the Middle East.
Haven't found it yet? Search our site using the box below:

Return to Dubai Forever Home Page
Michael Page Articles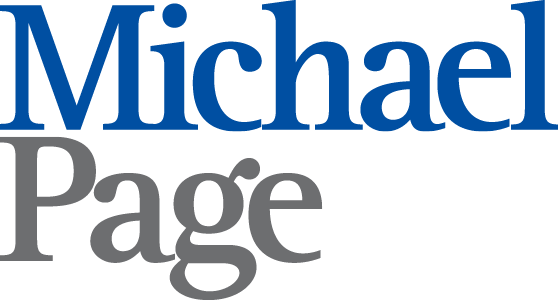 I am a regular contributor of articles on my "Subject Matter Expertise" with Michael Page, the elite International Recruiting Firm with branches across the world. Here are some published ones: