Engineering Jobs in Bahrain
Lucrative 'Engineering Jobs in Bahrain' are available for YOU, and, you'll find their information on "THIS" page.

Bahrain Engineering Jobs Vacancies are available for:
Chemical Engineer, Oil and Gas Engineer,
Mechanical Engineer, Electrical Engineer,
Civil Engineer, Production Engineer,
Process Engineer, Electronics Engineer, etc.
Engineering Jobs in Bahrain
Bahrain Jobs in Engineering are available in all the cities viz. Manama, Riffa, A'ali, Isa Town, Sitrah, Jufair, Muharraq, Hamad town, Budaiya, Jidd Hafs, Al-Malikiyah and Adliya, etc.

Given below are some very important steps and information. I recommend you follow each of these steps with patience. I guarantee you will be on your way towards achieving your goals.

Search and Apply for suitable vacancies from the websites of the Engineering firms below:

UNEECO (Universal Electro Engineering)

www.uneeco.com/Careers.html


Emaar Engineering

www.emaar.bh/career.html


Asry Ship Building & Repair Yard

www.asry.net/contact-jobs.aspx


Bahrain Aluminium Extrusion Company (BALEXCO)

www.balexco.com.bh/default.asp?action=category&id=86


Aluminium Bahrain (Alba)

www.albasmelter.com/Careers/Pages/default.aspx
Recruiting Agencies - Engineering Jobs in Bahrain
Search and Apply for latest vacancies from the websites of recruiting agencies below, that specialize in Bahrain Engineering Jobs:

Nadia Gulf

www.nadiagulf.com/view/createjobseekerprofile.cfm


Expat Careers International

www.expat-careers-international.com/shop.html


Select Human Resources

www.selecthr.ae/en/vacancies


NSR Associates

www.nsrassociates.com/job-registration.php


Pulse

www.pulsejobs.com/candidates/register.aspx


Applying to the Best Recruiting Agencies in Bahrain makes more sense as these account for the maximum placements as well as the best jobs.

CURRICULUM VITAE & COVER LETTER - Engineering Jobs Bahrain:
Bahrain Jobs are very competitive. A recruiter receives 1000's of resumes from across the world each day. YOU know that you are talented, however, you HAVE TO make sure that the recruiter NOTICES your CV from among the thousands he has received.
Only then the Interview Call will follow.

Here's an Important CV Tip for you:

Contact Details: Ensure you Double-Check your contact details on your CV, that you send out to recruiters. Even a small typo can be costly, as you may not receive the mail or call from an interested recruiter.
Another point to remember is to create a professional looking email ID. Including your First Name and Last Name, seperated by a dot is a very good idea, with any free email service.

Would you like us to write a tailored CV for you? An Engineering CV for Bahrain that will help you make an impact!
However, if its a job you're looking for in one of the other GCC countries, we can customize your CV for that country or region too.
WORKCIRCLE - civil engineering jobs in Bahrain:

WorkCircle collects info about exclusive Bahrain Jobs from the TOP job sites. Click on the banner below and begin your search. This is recommended.


BAYT - electrical engineering jobs in Bahrain:


The Bayt agency has the TOP Engineering Jobs in Bahrain. Search for jobs matching your profile and register using the CV Builder. Ensure to complete the entire Registration process. I recommend this too.

Forward Your CV Free - Bahrain Engineering Vacancies:
Send us your Resume & we'll forward it to some of our contacts in the Top Recruiting Agencies & Corporations in Bahrain.
Search our site for other information:

Return to Dubai Forever Home Page
Michael Page Articles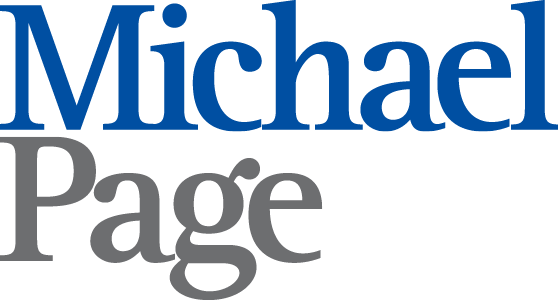 I am a regular contributor of articles on my "Subject Matter Expertise" with Michael Page, the elite International Recruiting Firm with branches across the world. Here are some published ones: