Dubai Visa
A Dubai Visa is much sought after as Dubai has become a magnet attracting shoppers, holiday makers, tourists, business persons and job seekers alike.
I have compiled a Guide to Visas in Dubai for various purposes, important tips and information, and, important Do's and Don'ts.

Please read these carefully before proceeding ahead in your quest to obtain a Visa.


Dubai Visa
Use your judgment. Always follow the rules and regulations of the UAE Government. The wrong ways often are very easy, but almost always land one in trouble.
The right ways though a little difficult, ensure safety and peace of mind.

Dubai Visa Information: Amer Service from Dubai Naturalization and Residency Department (DNRD), can be contacted for any queries regarding visa and residence issues in Dubai.
Amer Service sometimes also spelled as Aamer, Ameer, AlAmer, AlAmeen, Al Amen etc. contact details are:

Address: Department of Naturalization and Residency, Trade Centre Road, near Bur Dubai Police Station, Dubai, UAE.
Tel: +971 4 3980000
Tel: 800-5111 (toll free in the UAE)
Fax +971 4 3981177
Email: aamer@dnrd.ae; alameen@eim.ae
Types of Visa for Dubai
Entry Visa on Arrival:
Passport holders of the following countries can get free entry permit on arrival valid for 30 days:

Gulf Co-operation Council (GCC) country citizens viz. Saudi Arabia, Oman, Qatar, Bahrain and Kuwait, entering the UAE with valid passports.


Resident visa holders from Arab Gulf Co-operation Council (AGCC) countries (certain designations only like businessmen, company managers and representatives, auditors, accountants, doctors, engineers or employees working in the public sector, their family members and drivers and servants sponsored by them are eligible for this visa.)


Passport holders of 34 countries viz.
France, Italy, Germany, Netherlands, Belgium, Luxembourg, Switzerland, Austria, Sweden, Norway, Denmark, Portugal, Ireland, Greece, Cyprus, Finland, Malta, Spain, Monaco, Vatican, Iceland, Andorra, San Marino, Liechtenstein, United States, Canada, Australia, New Zealand, Japan, Brunei, Singapore, Malaysia and Hong Kong.

This permit is renewable (dubai visa cost = AED 610) for 30 more days. The above country citizens are also exempt from the refundable deposit and health insurance rules.


Looking For a JOB in DUBAI? Want to come here on a VISIT VISA and look for a job?
REGISTER with BAYT, even while you're still in your own country. They have some exclusive jobs especially for YOU. Condition is, you need to register COMPLETELY, all the way till the end. Leave it half-way, and you won't get the right jobs, delivered straight in your inbox!


While at it, also take a peek at the JOBS OPPORTUNITIES available in Dubai, and elsewhere in The UAE. Click the banner below to search. Surely you'll find what you want. A great way to kick-start your Arrival to the most exciting city on Earth! DUBAI!


Dubai Visit Visa:
Dubai residents can apply for a 30 or 90 day non-renewable visit visa for a spouse or blood relatives. The Dubai Visa applicant has to pay AED 1000 refundable deposit and show proof of health insurance.


Emiratis are allowed to sponsor friends on visit visas with approval from the authorities.


Foreign wives of GCC citizens can obtain a Dubai visit visa if she holds a residence visa in the home country of her husband.


Dubai Visa Tourist:

All nationalities can enter the UAE on a Tourist Visa to Dubai. Dubai visa fees (AED 100) for 30 days, renewable once (AED 600) for 30 days, can only be applied for through a licensed hotel, travel or tourism agency. Tourists must be covered by health insurance.
Dubai Visa for Indians on arrival is not applicable. India to Dubai visa needs to be applied, prior to travel.

Dubai Student Visa:


Student Visas (AED 1100) are issued for 60 days and can be renewed twice (AED 600) for a similar period. Students must be registered in one of the universities in the UAE and must obtain health insurance.
Dubai Multiple Entry Visa:

A Dubai Visa for Business travelers (AED 2100) who are frequent visitors to the UAE and who have a relationship with a reputable company here can obtain a multiple entry visa. This is valid for 6 months from the date of issue. However, each visit must not exceed 14 days.
Dubai

V

isa for Expos & Conferences:
A Dubai Visa to attend conferences, exhibitions or festivals (dubai visa price = AED 200) can be obtained for a 30-day period. It is non - renewable.
Dubai Mission Visa:
A Dubai Visa for the purpose of temporary work in UAE ( dubai visa cost  = AED 600) can be obtained for a max of 180 days. It can be renewed (AED 1200) for another 180 days. An applicant must obtain the permit from the Labour Ministry to get the visa.
Dubai Transit Visa:
A Dubai Visa is issued to travelers transiting (AED 100) through UAE airports. It is issued for 48 hours and must be sponsored by an airline operating in the UAE. The visitor must have a valid ticket for onward flight.
Citizens of Somalia, Afghanistan, Iraq, Niger and Yemen are not eligible for the 48 hours visa on arrival.

Emirates Airlines handles the service for their travelers. However, for those flying with other Airlines, have to contact Marhaba Services for any transit visa.

Tel: +971 4 2162657 / 2164629
Email: marhaba@emirates.com
Dubai Residence Visa:
A Residence Visa is issued to those who intend to reside (AED 300) indefinitely with a person who is already a resident. It is issued to the immediate kin of a resident for 3 years. The residence visa becomes invalid if the resident remains out of the UAE for more than six months at a time.
Dubai Investor Visa:
A Dubai Visa is issued to expatriate investors (AED 300) entering in partnership deals with locals, for a period of 3 years. The foreign investor must can apply for a business trade license from Mainland, or one of the Freezones.
Checkout the List of the TOP 20 Firms for Business Setup in Dubai...

Dubai Employment Visa:
A Dubai Visa is issued to Employees of a company in the UAE, by the Immigration Department to a foreign national upon the approval of the Ministry of Labour. When the employee has entered UAE on the basis of the employment visa, the sponsor company arranges to transfer this visa to a residence visa.

While in Dubai, if you need an economical place to stay, search & book the best rates on the top hotel search engine.
Dubai Visa Requirements:
Passport and 2 photocopies.
4 photographs.
Duplicate application form.
Letter or fax from the sponsor in the UAE to the concerned embassy.
Letter from the applicant's company plus photocopy.
Important Tips:
A sponsor requires the visitor's date of arrival and flight details, and a photocopy of the first few pages of the visitor's passport which should be valid for at least three months.


German citizens can get a 1 or 2 year multiple-entry visa (AED 1500) from the UAE Embassy in Germany. Sponsor not required. Max duration of stay cannot exceed 3 months a year.


US citizens can get a 1 to 10 year multiple-entry visa (Free) from the UAE Embassy in USA. Sponsor is required. Max duration of stay cannot exceed 6 months a visit.


UK citizens can get a 1 to 2 year multiple-entry visa (Free) from the UAE Embassy in Great Britain. Sponsor is required. Max duration of stay cannot exceed 6 months a visit.


for Dubai Visa photo size should be 2 inch x 2 inch. Dubai photo size in mm is 45 mm x 35 mm. And in pixels, it should be 300 pixel x 369 pixel. It should be a colour photograph.
Visa in Dubai ~ Do's and Don'ts:
The various Dubai Visas are valid for a period of between 14 to 60 days from the issue date. The person has to enter the country before this period, else the visa expires.


If a Dubai Visa is valid for 30 days, that does not convert to 1 month, as 1 month can consist of 31 days too. An extra day in this case can cost you AED 100 as fine.


Earlier, people used to come to Dubai on a visit visa, search for and secure a job, then as per rule had to leave the country, and re-enter with an employment visa sponsored by their company. There were flights scheduled to take you to Kish Island, in Iran, and back. This has now been abolished as you can change your visit visa status to employment by paying AED 500, without leaving the country.
NOTE: Dubai Visas can be sponsored by a travel agency, hotel, a company or department with which you are doing business in the UAE, an Emirati, or an expatriate individual (eg. a relative or friend resident in the UAE).


Rules and Regulations ~ Ministry of Interior
As per the rules and regulations of The Ministry of Interior, a health checkup is mandatory in order to be a resident of UAE.

In order to avoid any financial burdens and losses, it is advisable to have an advanced screening of the below listed medical tests and be approved medically fit by government approved medical centers in your country of origin before your departure to The United Arab Emirates.

HIV (AIDS)
Tuberculosis
Hepatitis B
Any infectious disease tests suggested by your Physician (Doctor).
Please Note: The above tests are applicable and a part of Dubai Visa Requirements for those arriving on Employment/Investor/Partners visa. It is not applicable at present for tourist/visit visa applicants.

The Dubai Government Website also provides the latest Dubai Visa Information.
Dubai Visa Status by Passport Number
Dubai Visa Check - Dubai Visa Status Check
Check File Validity on the link given below:
https://smartservices.ica.gov.ae/echannels/web/client/default.html#/fileValidity

CV Writing Services

I am Shabbir Kagalwala, a Professional CV Writer in Dubai. Avail my services to land a good job in Dubai, the entire UAE and across the GCC. Please navigate here for best Dubai cv resume writing service.
I have tried to compile the most recent and important information here, but if you know of some rules that have changed, or you have some important tips, do's and dont's that I can add here for the benefit of those seeking this info, please do so through this form on the Contact Us Page.

Search for other information on this website:
Return to the Jobs in Dubai Page

Return to Dubai Forever Home Page
Michael Page Articles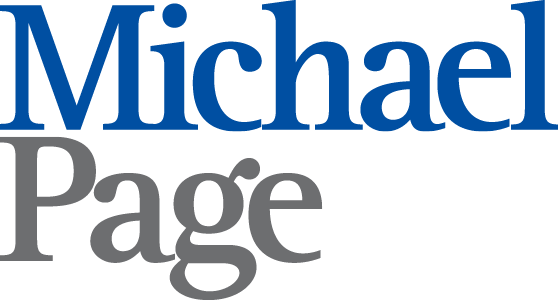 I am a regular contributor of articles on my "Subject Matter Expertise" with Michael Page, the elite International Recruiting Firm with branches across the world. Here are some published ones: