Resume Writing Dubai
Reason for Resume Writing Dubai:
~ If Even Thinking About Work Fills You With Fear and Worry, it May be Time to Leave and Search for Your Dream Job that is Interesting and Gets Your Creative Juices Flowing.

Amit Pawar is a 38-year-old Indian operating as a Technical Document Control Clerk for a transportation firm in Dubai. He confides that he migrated from India 3 years back with his wife and son, and since he was in search of a well-paying job and had the education requirements he would seize a job in any company that was recruiting.
His brother, Amol Pawar, was living in Dubai for a decade now, and Amit sought him out for help as soon as his family and he landed. His brother helped find him his present job, and without any complaint, Amit checked in the next day to start his work as a documentation clerk.

Resume Writing Dubai

He possessed the necessary skills for documentation introspection like maintenance of technical documentation and logistics, the know-how of the tracking, logging, updating and version control of transport related activities and so on. 

He used to work in India as a customs clearance agent, so if not apt - he was overqualified for this job.
After a while of being employed, he found himself dragging to work each day, promising or rather comforting himself that the next day would be different, it would be better than today. But 2 whole years had passed and he had done nothing except give false hope to his family and himself.
Now, he had had enough of this dull, boring, desk job. Some days he wished he could just barge into his HOD's office, slam his resignation letter on his desk, and walk out of the office freely. But he was facing a tough time what with his son's education and the daily expenditure, plus he wasn't living alone - he couldn't think of just himself, he had to consider his family and he didn't want to put them through more hardships than he already had.

So he stayed at his clerical monotonous duty and paved his way through every piercing hour at work all the while feeling sorry for himself and regretting the decision to ever migrate to Dubai. He was happy at his old job. He loved his job at the customs duty department. 

But what had changed, he asked himself over and over again? His family and he were well-settled here and in a way in a better financial situation than they before.

He could still switch his job; make his work-life more progressive. He wouldn't get too comfortable at his clerical duty; he had gained a lot of technical expertise and documentation strategies at the job, the skill that he could apply at customs and trade logistics. 

Resume Writing Dubai

So he began his search for a CV writing company, which was when he came across my website and he asked me for advice on whether he was making the right decision.
He was extremely content with finally having the positive mindset to start something new, and having discussed it with his wife and his brother, he felt even more motivated and confident to get back into his passion for import/export clearance.

"That is why I came to you", he exclaims at last. "Having researched about you, and with references from 2 friends, I was sure that you were the best and an honest person who does his work professionally and over-delivers.

To have the best curriculum vitae and LinkedIn profile written, and at the same time ace the job interview at one of the best trading firms there is in Dubai, and the entire GCC, and not fear going to 'work' again ever in my life."
Resume Writing Dubai ~ Services That Helped Amit Secure The Job He Loves

# 1 Professional CV Writing UAE, customized as per the target job and country applying to.


# 2 LinkedIn Profile Writing – Complete and full profile that made him stand – out in searches by recruiters and head-hunters.


# 3 Job Boards Registration – on Job Boards, and Portals active in the UAE.


# 4 Employment Agency Registration - on Recruiting Agencies active in the UAE and in the Trading, Import-Export sector.


# 5 Firms Registration - on Organizations active in Dubai and the UAE and operating in the Trading, Import-Export sector.
Return to Curriculum Vitae Writing in GCC
Return To Dubai-Forever.Com's Index Page
The information on this page satisfies the queries listed below too:
dubai resume
resume writers in dubai
resume service dubai
resume writer dubai
best cv writers middle east
best resume format gulf jobs
Michael Page Articles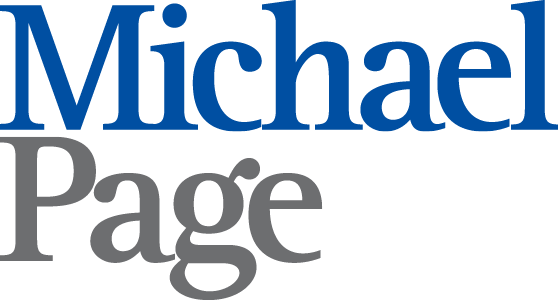 I am a regular contributor of articles on my "Subject Matter Expertise" with Michael Page, the elite International Recruiting Firm with branches across the world. Here are some published ones: