IT Jobs in Saudi Arabia
'Computer & IT Jobs in Saudi Arabia' are available in plenty, and "THIS" is the page to find them.

Saudi Arabian Information Technology Jobs include:
Full Stack Engineer, Site Reliability Engineer, Javascript Developer;
Data Engineer, Data Scientist, Data Protection Officer;
Lead Generation Specialist, DevOps Engineer, Experience Designer;
Project Manager, Graphic Designer, Solutions Delivery Manager;


Technical Consultant, Developer, Programmer, Quality Analyst;
Blockchain Developer, Machine Learning Engineers, Computer Vision Engineers;
Tableau/ Power BI Developers, Data Analysts, etc.


Artificial Intelligence Specialist, Robotics Engineer (Software);
Cybersecurity Specialist, Python Developer, Digital Marketing Specialist;
Front-End Engineer, Back-End Developer, Growth Manager;
QA Tester, Software Engineer, Java Engineer;


Network Engineer, Telecom Engineer, Hardware Engineer;
Cisco Certified Engineers, Microsoft Certified Engineers;
IT Infrastructure Manager, IT/ System Administrator;
Solutions Architect, Delivery Lead, Cloud Engineer, etc.
Saudi Arabian Jobs in Information Technology are available in all the cities viz. Riyadh, Jeddah, Mecca, Medina, Dammam, Tabuk, Abha, Khamis Mushait, Ta'if, Buraydah, etc.

You will find some very important steps below. Follow them and you'll be on your way towards achieving success.



IT Jobs in Saudi Arabia
Search and Apply for suitable vacancies from the websites of the IT firms below:
# 1 leading Saudi Arabian firm for 'jobs for computer engineers in Saudi Arabia' is: Giza Arabia
www.gizaarabia.com/SubmitResume.aspx
# 2 best computer IT firm for 'it hardware jobs in Saudi Arabia' is: Al Jol Information Technology Company

www.aljolit.com/Careers/

# 3 leading Saudi Arabia IT company for 'computer science jobs Saudi Arabia, Jeddah' is: Arabian Advanced Systems

www.naseej.com/Careers.aspx



# 4 recommended organization for 'computer hardware jobs in Saudi Arabia' is: Saudi Business Machines

www.mis.com.sa/en/posting.php


# 5 best Information Technology company for 'it software, hardware and networking jobs in Saudi Arabia' is: Deloitte Saudi Arabia

www.deloitte.com/view/en_SA/sa/careers/index.htm
Recruiting Agencies - NEOM, Saudi Arabian IT Jobs

Search and Apply for latest vacancies from the websites of recruiting agencies below, that specialize in Kingdom of Saudi Arabia IT Jobs:


# 1 best manpower company for 'it support jobs Saudi Arabia, Dammam' is: NES Global Talent

www.nesglobaltalent.com/find-a-job



# 2 leading recruiting agency for 'it technician jobs Riyadh, Saudi Arabia' is: EuroJobs

www.eurojobs-me.com/jobseekers/jlogin.asp



# 3 recommended recruitment agency for 'computer operator jobs in Saudi Arabia' is: Nadia Gulf

www.nadiagulf.com/view/createjobseekerprofile.cfm



# 4 best Saudi Arabian staffing companies for 'it jobs in Saudi Arabia for freshers' is: Randstad Middle East

www.randstad.com/jobs/job-search-results?ct=220&r=true



# 5 leading employment company for 'it jobs in Saudi Arabia for Indian and other expatriates' is: JPNG Global

jpng-global.com/vacancies/



An Application to the TOP 10 Recruiting Agencies in Saudi Arabia is important and a MUST - DO.
RESUME & COVERING LETTER - IT Jobs in Jubail Saudi Arabia:
The Saudi Arabian Jobs Market is very competitive and receives applications from top-class candidates across the world. If you want to have a chance at some Lucrative jobs, you have to have a professionally written Resume (CV) & Cover Letter.

Here's an Important CV Tip for you:

Lengthy Resume: Many CV's I come across, have font sizes so small it can hardly be read. Many candidates do this to reduce the length of the resume. But this can work against you.
If it is difficult to read, means it DOES NOT get read by recruiters. If your experience is sufficient enough to require you to have a lengthy resume, then so be it.

Want to create a Resume that makes an impact instantly? Read the TOP 10 Tips on Preparing A GREAT Saudi Arabian CV.
WORKCIRCLE - Information Technology Vacancies in Saudi Arabia:
I strongly advise you to search for some exclusive jobs at WorkCircle. Click on the banner below to begin.


BAYT - IT Opportunities Al Khobar, Saudi Arabia:
Some of the most exclusive IT Jobs Vacancies in Saudi Arabia are listed on Bayt. Use the CV Builder to Register. Ensure you complete the Registration entirely. Strongly Recommended.
Distribute Your Resume For Free - IT Vacancies in Dhahran Saudi Arabia:
Send us your Resume & we'll forward it to some of our contacts in the Recruiting Sector. Please fill up the online form.
Looking For something else? Search our site using the box below:

Return to Dubai Forever Home Page
Michael Page Articles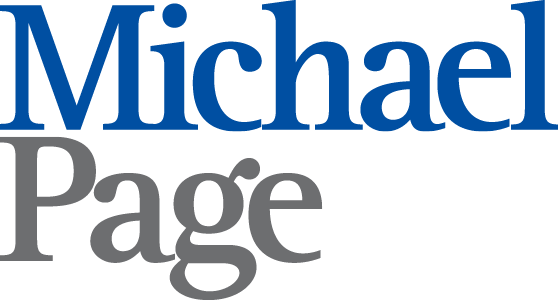 I am a regular contributor of articles on my "Subject Matter Expertise" with Michael Page, the elite International Recruiting Firm with branches across the world. Here are some published ones: