Wild Wadi Water Park
The Wild Wadi Water Park is one of many tourist attractions in Dubai you should just not miss.

A splendid water park in Dubai, it's made keeping the entire family in mind, young & old alike.

We've been there on a number of occasions, in the past 10 years that it's been there, and we've always found it fun and enjoyable, with something new being added each time.

We have presented information about The Wild Wadi Water Park in a very friendly and easy-to-read manner.


Timings:


November to February: 10am - 6pm
March to May: 10am - 7pm
June to August: 10am - 8pm
September & October: 10am - 7pm
Please verify the adjusted Timings during Ramadan.
Flood River
Rates at Wild Wadi Water Park:

All Day:
Adults, above 1.1 meters height: AED 200 [approx. US$ 55, EUR 40, GBP 35]
Child, under 1.1 meters in height: AED 165 [approx. US$ 45, EUR 33, GBP 28]
Ladies Nights: AED 165 [approx. US$ 45, EUR 33, GBP 28]
Sundowner, 2 hours before park closes:

Adults, above 1.1 meters height: AED 165 [approx. US$ 45, EUR 33, GBP 28]
Child, under 1.1 meters in height: AED 135 [approx. US$ 37, EUR 26, GBP 23]
Ladies Nights: AED 135 [approx. US$ 37, EUR 26, GBP 23]
Browse over 900+ Dubai Hotels that meet your budget and your expectations.

Search the best rates from all the TOP Hotel search engines, guaranteed to get you the cheapest rates possible. Click on the banner below: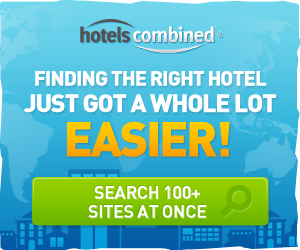 Useful Tips, Do's and Dont's, and Important Information:
From on top of the rides, you can take excellent pictures of the Burj-Al-Arab Hotel and the Jumeirah Beach Hotel.


The DigiPhoto service clicks photos of you (with your permission), which you can later purchase and have framed. Though a wee bit expensive, yet a great service.


You can deposit your money in a virtual account accessible via a micro-chip mounted on a wrist-band. So you do not need to carry around physical money the would get wet. You can buy food, beverages & souvenirs using this virtual money.


This helps in many ways. You do not have to trudge back & forth to your locker, if you need to buy yourself some refreshments and it also unlocks your cabinet, so no need to carry around and risk losing keys!


You need to rent a cabinet to place your belongings in. At AED 25, it's a bit expensive.


Check out the offers, you might find a real bargain.



The Jumeirah Sceirah, a speed slide that hurtles you at speeds of up to 80 kms. per hour, cascading a breathtaking 33 meters, is the most popular ride, so expect to wait a while to get your turn. This is for Adults only.
Due to it's very nature, clothes are bound to come off, during the ride down. So women, wearing two-piece string bikini's beware!
The Master Blaster rides consist of White Water Wadi, Flood River Flyer, Flying Falls, Falaj Fury, Jebel Lookout, Wadi Leap, Hos'N Hurler, Falcon Fury, Thunder Rapids, Rushing Rapids, Wadi Twister, Wadi Basher, Tumble Falls and the Tunnel of Doom.
The Master Blasters are a series of high-powered water jets to take you on an aquatic roller coaster ride. They are gravity-defying rides that rocket guest up to 15 meters above ground level.
At an unbeatable price of AED 295, where you get one entry ticket free with every ticket you purchase, The Entertainer Magazine, is a highly recommended buy. You can get a total of 6 tickets, 3 paid and 3 Free from 1 booklet.
Seasonal fresh fruit drinks are available and are a must have.
Burj Surj
If you're staying at the Burj Al Arab, Atlantis Hotel, or any of the Madinat Jumeirah Hotel properties, you can get FREE access to Wild Wadi Water Park, one of the best Amusement Parks in Dubai.
Booking a Cabana enables you enter Jumeirah Sceirah, skipping the queue completely. Any number of times. You also get 4 sun loungers, a private locker, a dining table for four and a beautiful shaded cabana in a private garden area. Staff deliver food and drink orders to your table, and there is complimentary mineral water (AED 7 each), ice lollies and fresh chilled fruit, fantastic to say the least!
The professionally trained lifeguards at Wild Wadi Water Park are great, and are everywhere, ready to blow their whistles, if they find you attempting something that's not safe.
Wild Wadi Waterpark has recently launched FISHO, The Fish Spa. A fun alternative health and beauty treatment, uses toothless Garra Ruffa fish to safely and gently exfoliate the feet, clean the pores, remove dead skin cells and serve as a micro massage for the feet and legs, improving blood circulation. There is an additional AED 50 charge for this.
Kids below 8 years love the area with the slides, buckets, and hosepipes etc.
Juha's Dhow and Lagoon is Wild Wadi Water Park's play area for children and has over 100 water games/rides.
Juha's Dhow and Lagoon
Family ride is a two part ride. The first half, Summit Surge, blasts you uphill into a pool area. The second half, Rushdown Ravine takes you on a 170 m (560 ft) downhill slide.
Juha's Journey, a 360 m (1,180 ft) long river allows you to relax and slowly float around the park.
Breakers Bay, the largest wave pool in the Gulf, produces parallel and crossing 1.5 m (4.9 ft) waves in five different configurations.
FlowRider rides, Wipeout and Riptide, are surfing simulators that shoot out more than seven tons of water per second in a thin sheet across moulded foam structures. These rides produce a realistic wave effect which allows riders to body-board, knee-board or surf.
If you are used to climbing up 'n' number of stairs lugging a rubber ring up the start of a water slide, then here's a refreshing change. You simply need to sit in your ring at the bottom of the slope and you'll be pushed up the slope to the start of the slide by powerful water jets.
Try the pool with artificial waves, only if you know how to surf.
Fridays & Saturdays are weekend holidays in Dubai. So, expect to find huge crowds on those days. You might have to wait in line for upto an hour to get at a ride then. Best, go on an odd day.
Breakers Bay Wave
Search & Compare Prices for ANY & EVERY Hotel in Dubai from amongst the major Online Hotel Booking Sites on the World Wide Web.


Send us your Wild Wadi Water Park pictures, videos, or write us an email about your visit to the best water park in the Middle East.

Please Contact Us with the message "I want to share my Wild Wadi Water Park Photos & Review with dubai-forever.com".


View other Dubai Tourism pages on our site:
Burj Al Arab || Atlantis Hotel Dubai

Ferrari World || Ski Dubai

Kidzania Dubai || Atlantis Dolphin Bay

Ice Skating in Dubai || AquaVenture Water Park
Return from Wild Wadi Water Park to Dubai Tourism
Return to Dubai Forever Home Page
<! Alhamdolillah, La Ilaha Illalah Mohammadan Rasullalah Ali un Waliullah !>
Photos courtesy: Jumeirah Hotels & Resorts
.